About Richard Margolis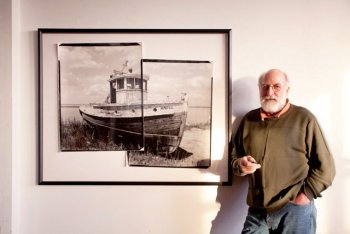 Richard Margolis is an art and architectural photographer with a studio on the 4th floor of a former shoe factory in Rochester, New York. In addition to commercial photography he has always had a strong interest in personal work, particularly in making prints that are exhibited.
He taught photography for ten years and has had over one-hundred shows. His prints are in museum and private collections. For the past several years he has been photographing in the Thousand Islands.
Current projects include "Family Gatherings," photographs of table settings that include Seder, Thanksgiving, Ramadan, Kwanzaa and Easter Tables; and "Boat Houses in the 1000 Islands." He has also recently exhibited "Rochester Landmarks" at the Little Theatre Gallery Café in Rochester. For more information about Margolis' exhibitions or work, you can visit his studio website, www.richardmargolis.com.
Margolis' previous projects include photographs of Rochester Landmarks permanently installed at the Rochester Airport; "Rochester's Big Trees"; "Rochester's Public Art," exhibited at the former Dawson Gallery; and "Bridges—Symbols of Progress," available on his studio web site.